WIN A TRAEGER SMOKER!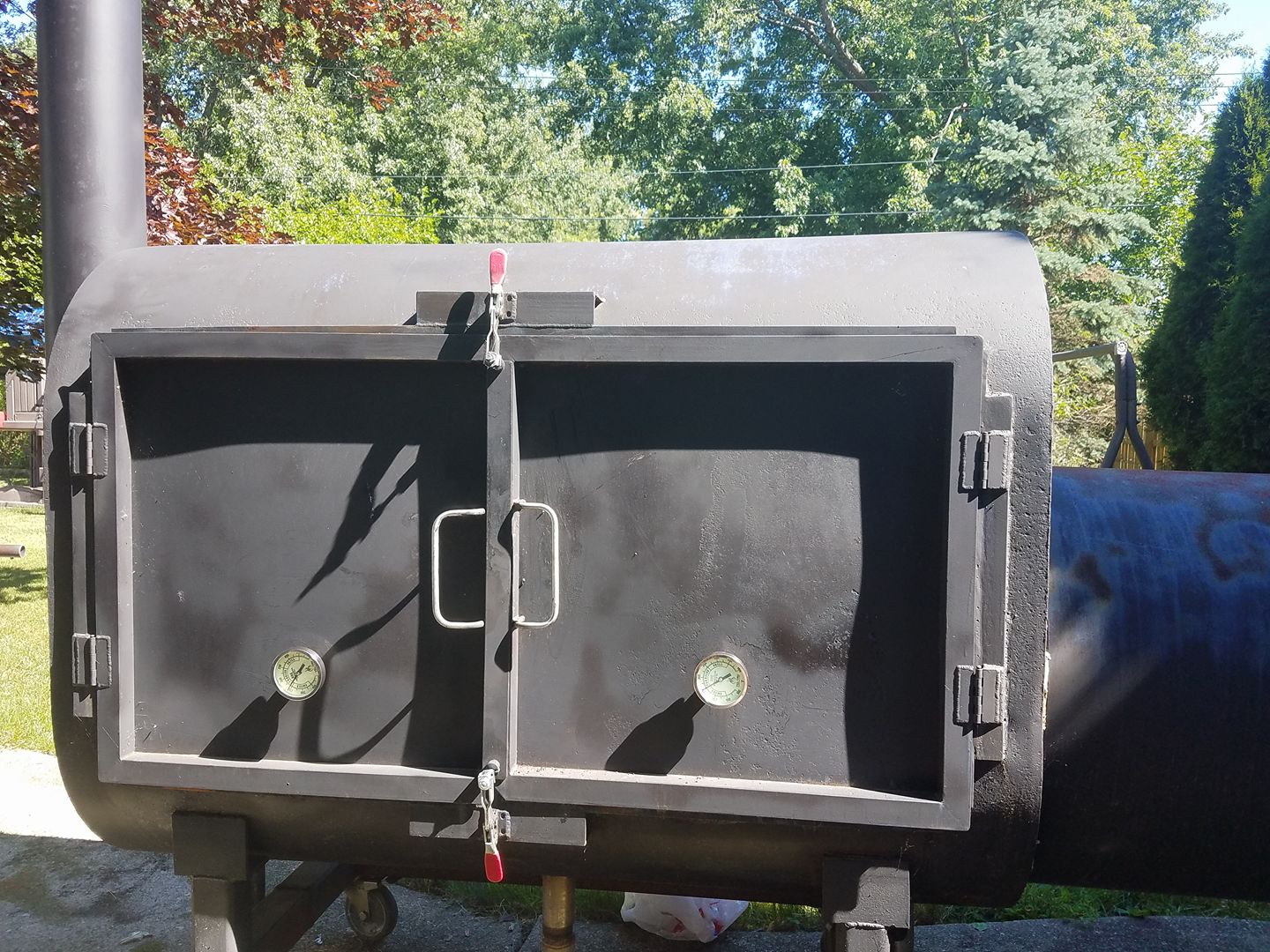 How do you enter to win this amazing smoker? Good question and lucky for you we have quite a few different ways to enter. First, go to our page www.facebook.com/FinleysAmericanGrill and like this page first, this enters you into the contest initially. Second, if you go to any of our local pages and like any of these pages you will be entered for each like as well. Thirdly, comment on any of the posts/videos and you will also be entered, each comment will enter you in as well. This is where you can get access to some of our secrets (how long do we smoke our briskets, what kind of rubs do we use, how do we smoke our ribs etc.) and this is a great place to share your approach to bbq. Maybe you have a fool proof way to smoke a pork shoulder or you use a homemade rub on your wings that is to die for.
Let's talk about the Traeger and how it works and why we picked this one to giveaway. This smoker is really easy to use and produces consistent results time after time. With the Traeger you just set the dial to the desired temp and it will maintain that temp until you turn it off. You use hardwood pellets to produce your smoke, you will have to keep an eye your pellets to make sure you don't run out during a long smoke. That's pretty much it. If you can follow a recipe you will produce amazing results and you are not chained to your smoker all day lie the ones that we will describe below. As far as ease of use, quality of finished product and the fact that you can set it up and let do all of the hard work for you, there really wasn't a better choice. Traeger offers great bbq without all of the hard work that goes with a traditional stick burner
You might have heard of a Stick Burner? This smoker burns hardwood to produce heat and smoke. The benefit to that is you produce the best quality smoke for your bbq (more on this in a latter blog). In a traditional offset smoker the firebox and the smoke stack are on opposite sides. It's a very primitive design that produces great results, but can be hard to do for hours on end and takes some time to get used to controlling temps. In all good bbq you have to control your temps for hours (up to 18 for briskets) and the way to control your temp is the size of the fire. This takes time to learn/ perfect and also time to produce. If I have the time nothing is more relaxing than working my stick burner at home, except the better half isn't a fan that "I have to watch this all day and can't do much of anything else."
Reverse flow smokers are pretty much like an offset except the firebox and the stack are on the same side. The smoke goes from the firebox into the cooking chamber and then reverses back out the stack. This is done to have a more even temp across the whole cooking chamber. The pros and cons for this smoker are pretty much the same as an offset. Produces great smoke for flavoring your food and takes some skill and lots of time.
Smokers like a Southern Pride, an electric controlled gas fired rotisserie, are great for producing quality in large quantities. These produce consistent temps, can cook up to 500 lbs. of meat and we are able to set it and not have to worry about till the timer goes off. Now you won't get the same quality smoke as you would in an offset smoker, but it's pretty darn close. Also, anyone can really use this without much training, just a willingness to follow a recipe.
More importantly we want to hear from you. Which smoker do you use? What type of smoker would you love to have at home? Have a question about rubs, types of wood, different cuts of meat? Use the comment section below and each comment that you leave will also enter you to win our contest.
Wing Marinade
Ingredients:
Simple Syrup – recipe listed below
½ gallon Orange Juice
½ Cup Soy Sauce
TBS minced garlic
TBS Crushed Red Pepper
This recipe will marinade 10 lbs. of chicken wings at a time
Simple Syrup
1 cup Sugar
I cup Water
Combine water and sugar and heat almost to a boil while stirring every 30 sec. or so. This syrup is done once all of the sugar has dissolved
Orange Mustard BBQ Sauce
2 qt. Yellow BBQ Sauce – store bought will work fine, or if you have one of your own use that. I have used Cattleman Gold before and it works great
½ cup Honey
Zest of one Orange
½ cup Orange Juice
Heat bbq sauce on med. High heat and add all ingredients stirring until everything has dissolved. Should take about 5 min.
I like to add sriracha sauce to mine so it's sweet and spicy. Just add a little at a time to your liking if you want a little heat to this sauce.
Citrus Wings
Ingredients:
Wing marinade
10 lbs. chicken wings
Rub – store bought will work fine – I will add a basic rub that will work if you want to make your own
Wing Procedure – make marinade ahead and chill before using. Marinade wings overnight in a zip lock container. Wings should marinade for at least 8 hours.
Remove wings more marinade and sprinkle rub evenly over all sides of the wings. Place in smoker at 275 degrees for an hour. After an hour glaze wings with Orange BBQ Sauce and cook for another 15 min. Wings will be done once they reach 170-180 degrees.
Rub Recipe
Ingredients 1 Cup Dark Brown Sugar 1/2 Cup Paprika 2-1/2 TBS Course (Salad Grind) Black Pepper 1-1/2 tsp Chili Powder 1-1/2 TBS Garlic Powder 1-1/2 TBS Onion Powder 1 tsp Cayenne (Red Pepper) 2 TBS Kosher Salt
Combine all ingredients and make sure there are no lumps. Store in air tight container, good for a few weeks before it starts to clump together. Ingredients 1 Cup Dark Brown Sugar 1/2 Cup Paprika 2-1/2 TBS Course (Salad Grind) Black Pepper 1-1/2 tsp Chili Powder 1-1/2 TBS Garlic Powder 1-1/2 TBS Onion Powder 1 tsp Cayenne (Red Pepper) 2 TBS Kosher Salt Ingredients 1 Cup Dark Brown Sugar 1/2 Cup Paprika 2-1/2 TBS Course (Salad Grind) Black Pepper 1-1/2 tsp Chili Powder 1-1/2 TBS Garlic Powder 1-1/2 TBS Onion Powder 1 tsp Cayenne (Red Pepper) 2 TBS Kosher Salt